About
Formerly known as Siam, Thailand is a destination worth a lifetime. Home to the most splendid beaches, revered Buddhist temples, illustrious attractions, great culture, and happening nightlife, Thailand features everything that can make tourists go awe with the very first visit. So if you are visiting this amazing landscape, then make sure to check out some of the fast facts About and have some information handy about the destination you are just about to experience.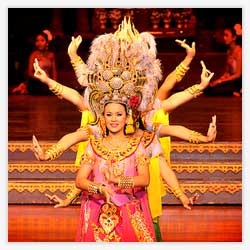 People & Culture :
The people of Thailand mainly practices Buddhism, but towards the south near Malaysia is also inhabited by some Muslims. The food in Thailand is influenced by the Chinese & Indian Cultures. Most of the dishes are spicy and the major ingredients include hot chilies, basil, lemongrass, ginger, and coconut milk. Mulberry trees, which feed silkworms, are highly cultivated by the farmers. The produced silk is used to make beautiful silk clothing in Thailand, and other parts of the world like US, France etc. The country capital Bangkok, popularly called the "Venice of the East" is famous for its floating market. The capital city also features amazing Buddhist structures boasting spires layered with gold, elegant pagodas, and massive Buddha statues.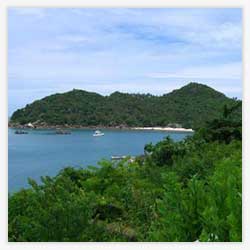 Geography
Located in Southeast Asia, Thailand is bordered by Cambodia and Laos (east and northeast), Myanmar ( northwest), Andaman Sea and Gulf of Thailand (west), and Burma (southeast). The hilly and forested southern region connects Thailand with Malaysia. The highest mountains can be found in the northern region.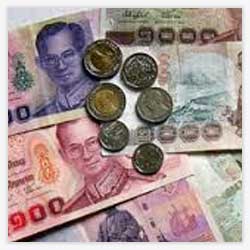 Government & Economy
Known as Siam until 1939, Thailand is the only country in Southeast Asia which was never ruled by any European power. After the revolution in 1932, a constitutional monarchy was established. The King is the leader of the country, who appoints the Prime Minister. The most vital industries of the country are tourism and agriculture.