Thailand is the country, which is an amazing land of attractions, festivals and activities. It has a number of features from the celebrations of the traditional Buddhist festivals and wild and wet celebrations of its new year to an array of sea, land and air activities and the spectacular national parks.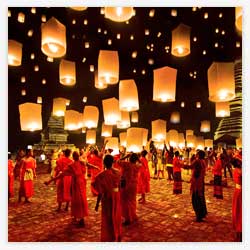 Events & Festivals
The people of Thailand celebrate the many festivals, fair & events all over the country each month, so this country is called a festive kingdom. The main fairs and festivals of this country are Hat Yai Lantern Festival, 18th Kite Smile Beach and International Kite Festival, ASEAN Ground Barred Dove Competition 2558, Bun Pha Wet Fair, International Kite Festival, Krabi Rock & Fire International Contest. Buddhist Worship, which is performed in Bangkok, is counted among Art and Culture, Religion and Spiritual Events. Under the category of Music & Concert, Pattaya Music Festival is celebrated in Chon Buri. Damnoen Saduak Grapes Fair, which is organized at Ratchaburi, is counted among Fairs & Festivals of Food & Drink.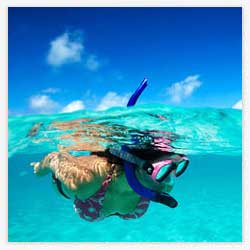 Activities
Many activities are done in this wonderful country from hot air ballooning to kite surfing. During the vacations in Thailand, nearly every imaginable activity can be managed. The highlighted activities of this country are Sailing or Cruising, Medical Tourism, Spa and Wellness, Golf, Self-drive, Meditation, Weddings & Honeymoons, Shopping, etc. Cultural Exploration is performed in this country, under which, the culture of Thailand has the features of many performing arts comprising Drama, Sport and Thai Dance, the Theatrical performances of pristine Muay Thai Boxing Matches and the exhibitions of Elephants. People can enjoy in the parlors of foot massage and Thai Massage with oil and natural herbs.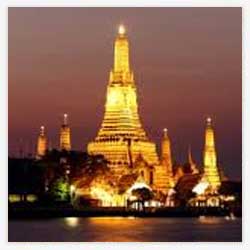 Sights & Attractions
Enriched with spectacular cultural, natural and historical attractions, Thailand is called a kingdom of wonder. The highlighted attractions in this country are National Museum of Royal Barges, the Grand Palace, Chiang Mai Zoo, Wat Pho, Chiang Mai Night Safari, Wat Phra That Doi Suthep, Doi Suthep Pui National Park, Huai Nam Dang National Park, Doi Inthanan National Park, Erawan National Park, Bridge over the River Kwai, Koh Ngam, Mu Koh Hong, Koh Chang Noi, Koh Muk and Tham Morakot (Emerald Cave), Hat Karon, China Town, the Catholic Church Chanthaburi, Namtok Philu National Park, Doi Luang Chiang Dao, Ratchaphruek Garden, Wat Si Chum, Prommitr Film Studio, Doi Ang Khang National Park, Wat Maha That, etc.