Krung Thep or simply, Bangkok is the capital city of the country Thailand. Harbouring over 8 million of people, this city is one of the most important cities of this country. Not only for its distinct yet delicious cuisine,Bangkok is a major hub for the tourists across the globe. Ranked 73rd major city in the whole world by the City Mayors, this city is still expanding while nearing the borders of 6 adjacent provinces. This city has a Tropical Savanna Climate with a decent temperature ranging from 22° C to 35° C. Being a famous tourist attraction, Bangkok boasts several places worth visiting while travelling to this city.
A few of the main Tourist Attractions in Bangkok are :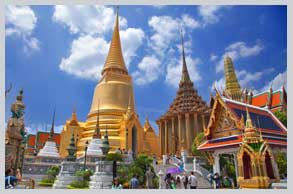 WatPhraKaew
WatPhra Si RattanaSatsadaram or Temple of the Emerald Buddha is one of the most famous attractions of Bangkok. This structure is one most important Buddhist Temples in the whole Thailand. What makes this place famous is the 30 inches tall idol of Gautam Buddha made of green jasper and clothed with pure gold. This statue has 3 sets of dresses which are changed in accordance with the seasons, viz., summers, rainy and winters.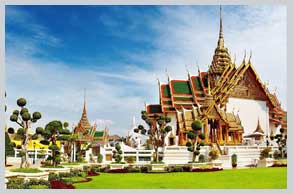 Grand Palace
Situated near to the WatPhraKaew temple, Grand Palace used to be the residence of the king of Thailand. Still to the day, for the occasions like the Coronation Day, this palace is used. Also, the king of Thailand resides next to this palace, named Chitlada Palace.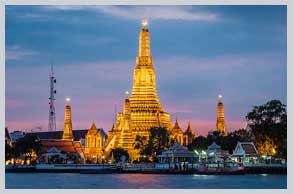 WatArun
Deriving its name from the Indian God of Sun, LordArun, Temple of Dawn or WatArun isanother famous temple. What makes this temple worth visiting is its floor, which reflects pearly iridescence with the first rays of the morning sun. Enhanced and maintained by the King Rama II, this temple has an image of Buddha, which is believed to be moulded by the King Rama II himself and underneath this image are cremated the ashes of him.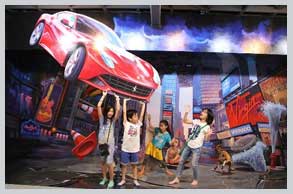 Art in Paradise
Quite a distinct and amazing place to visit, Art in Paradise is an Art Museum, where visitors can interact with the paintings which are made using various scientific techniques.With over 150 3 dimensional paintings over two floors, this museum presents paintings based upon different themes along with a fusion of traditional and modern art.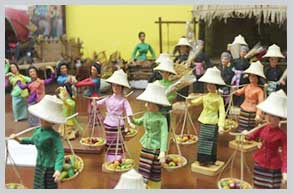 Bangkok Dolls and Museum
Reflecting the culture and tradition, this museum presents hand-made dolls made by local artists. The displayed dolls are eye catching and very alluring, available in various styles and shapes.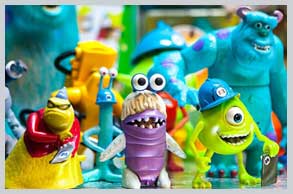 Batcat Museum and Toy
A heaven for superhero fans, this museum displays a range of superhero models. The sizes vary from mini figures to live sized models, some of which were made in 60's and are not available in anywhere else in the world by now.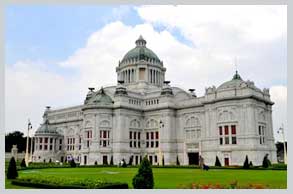 AnantaSamakhom Throne Hall
Made under the reign of King Rama V, this magnificent hall was made by Italian architects and reflects best Italian Renaissance. Used as the first parliament of Thailand, now this hall is used as for various important functions.