Located in the northern part of Thailand, Chiang Mai is one of the most important cities of this country in the aspect of culture. This is the largest city of the Northern Thailand and is a major tourist attraction. As it is an ancient city and being a major trading route, this city holds its historic importance. The city of Chiang Mai was established by the ruler Mengrai in the year 1296. Having a warm temperature throughout the year, Chiang Mai is a tropical and dry city. The days are usually quite warm ranging from 29°C to 32°C round the year, but the nights are quite cooler, ranging from 15°C to 20.
A few of the main Tourist Attraction in Chiang Mai are :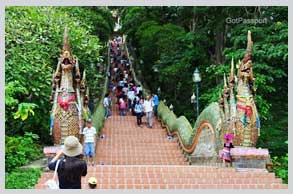 WatPhrathatDoiSuthep
Located 15 Km from the city of Chiang Mai, the WatPhrathatDoiSuthep is one of the most important and sacred Buddhist temples. According to the legends, this temple was made in 1383 on the site where a white elephant died carrying a relic (Buddha's Shoulder Bone) found by a monk.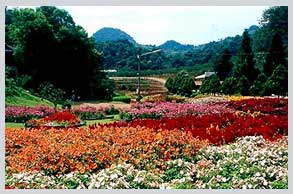 AngKhang Royal Project
One of the coldest place in the whole Chiang Mai, the AngKhang Royal Project was made by KingBhumibol for the RND of fruits, flowers and plants growing in colder regions. This station is made upon a hill which attracts a lot of tourists round the year.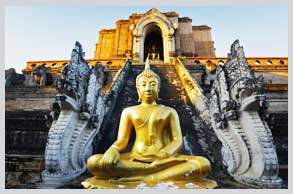 WatChediLuang
Taking for more than one and a half century to be completed, WatChediLuang was originally proposed to be made for burying the ashes of King SaenMuang Ma's father. The famous Emerald Buddha statue was installed here in 1468 and removed in 1551 due to stability issues after an earthquake. Renovated by UNESCO in the year 1990, WatChediLuang now boasts a copy of Emerald Buddha, which is made up of Black Jade.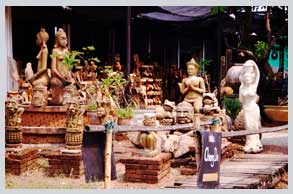 Ban Tawai
Located nearby Chiang Mai City, Ban Tawai is known as the village of handicraft. For getting in touch with the culture, this village is a perfect spot for tourists. Offering a plethora of textiles and handicrafts of numerous types at cheap prices, this city is a pilgrimage for the shoppers.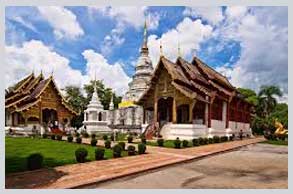 WatPhra SinghWoramahaviharn
Harbouring one of the most important statues of Buddha, the Phra Buddha Sihing, the WatPhraSihing temple is one of the oldest temples which began to be constructed in 1345. The statue of this temple is said to be brought straight from the Mahabodhi Temple of Bodh. Out of the only 3 Phra Buddha Sihing Statues, one can be seen here and the rest two are in Bangkok and Nakhon Si Thammarat.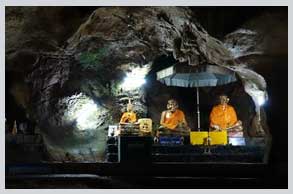 Chiang Dao Cave
A place to be visited for feeling and enjoying the touch of the nature, Chiang Dao Caves are a network of around 100 caves in which 4 caves are interconnected and open for public to visit. Located near to the Chiang Mai City, these caves are having a breath-taking and a mystic view.