Breath-taking sunsets & sunrises, splendid white sand, cool water, serene ambience, refreshing swimming, adventurous sports and what not? What is being described here is not the scenario of a perfect world, but an outline of the most famous beach of Thailand. Situated on the world famous tourist spot in Thailand, Phuket, this beach is known for its scenic beauty and clear water. Can be considered to be a multipurpose beach, people come here from across the globe for a number of reasons like for its nightlife, adventurous water sports, partying and fun. Patong is the largest beach of Phuket and is known its majestic hotels, spas, shopping areas and clean white sand.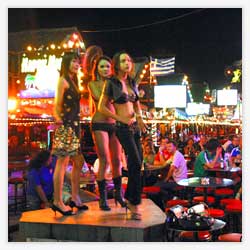 Nightlife :
For the people who love to party, Patong acts as the perfect place to party, enjoy and helping with recreation. How? This is one of the beaches that have nearly a hundred of pubs, discs, clubs and restaurants. The best part about this beach is that all these clubs and pubs are somewhat next to each other so it turns out to be quite handy for going from one place to next. Also, this beach has quite unique options like cafes and pubs for the homosexuals.
One can find the best discs and clubs on the Soi Bangla or Bangla road and choose where to spend night in the coolest parties. Before going to such places, drink plenty of water and follow the local saying "Mai Pen Rai", which means "Don't worry, be happy".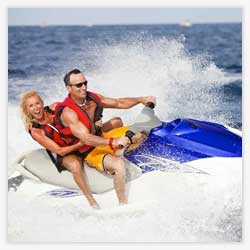 Adventurous Water Sports :
Those who have reached the Patong Beach seeking an adrenaline rush won't get disappointed, as this beach offers a number of water sports. The best experiences along with perfect adrenaline rush can be gained here through the sports like banana boating, jet skiing, para sailing, wind surfing and water rafting. Though many a beaches offer such sports, what makes this beach special is the option of Island Hopping. In addition to this, one can experience the under water life as this beach offers scuba diving, taking people to somewhat a different realm of this earth. Also, Patong Beach Activities include the symbolic game of beaches, i.e., Beach Volleyball.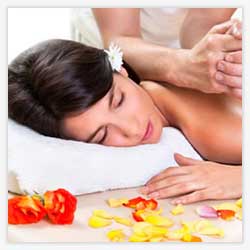 Hotels and Spas :
Another best thing about this beach is that one can have the desired accommodation in accordance to the depths of his/her pockets. The Patong Beach Hotels are available in different fares, so this option prevents from burning holes in one's pocket. Along with the hotels, this beach also offers the options of different resorts like Amari Coral Beach Resort and Novotel Phuket Resort. Also, one can enjoy the spas and massage parlours located nearby for having the authentic Thai massages.