Kata is one of the most popular beaches in Phuket which is loaded with great entertainment options, finest beach side accommodation and the best of everything under one sun. The white sandy beachside fringed with swaying palms is a great spot for vacationers who are in Phuket and are looking out for a serene location to enjoy their escape. Though there are an array of reasons that invite travellers, and visitors, some of the most common factors that everyone loves about Kata Beach are detailed below :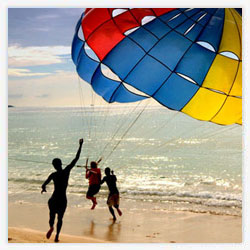 Beach Activities :
There is an array of beach activities that can be enjoyed at Kata Beach including snorkelling (at both ends of Kata), kayaking (to Crab Island), jet-skis, diving parasailing, as well as surfing. Owing to these vast thrilling water sport activities Kata attracts numerous water sport lovers and thrill seekers from all over the world.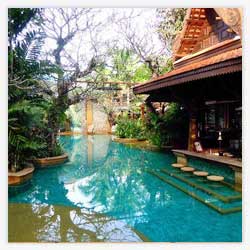 Accommodation :
The very best thing about Kata Beach is that one can find the finest and a great range of accommodation options both at the beachside as well as in proximity to the beach. Some of the accommodation options which can be considered are Marina Phuket resort, Peach Hill resort, Avista Resort, Aspasia Hotel, Sawasdee Village, Chanalai Resort, Kata Palm, Metadee Resort, Centara Kata, Sugar Marina, and Malissa Villa Suites. Moreover, one can also find some great restaurants and bars along the road behind Club Med.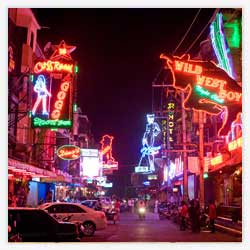 Nightlife :
Kata Beach is one of it's kind and is not too hectic or too ideal. The beach becomes lively at night and one can see numerous families, couples and solo travellers enjoying their getaway at the outdoor cafés or restaurants. There are a range of bars, where one can enjoy their night out. Also, Kata is a perfect place to host moonlight parties.
Nearby attractions :
Kata Beach has got a great range of illustrious attractions, which are in closeness with the Beach. Kata's Buddhist Temple, Dino Park, Surf House Phuket, Kata View Point, and Kata Temple are some of the famous places you can visit during your visit to Kata Beach.
Inland, one can discover great shopping places, local markets and other activities including spa treatments, elephant trekking, Thai cooking classes, and much more.