Krabi is a lively and fascinating natural place in Thailand. It is just the landside attractions, but once you come to Sea you will be waged with clean waters, striking Islands, white sand beaches and an excess of magnificent and bright marine life. Krabi Thailand honeymoon package is certainly a good idea to discover it. There are many attractions to see in Krabi and couples will have good time here.
Railay Beach :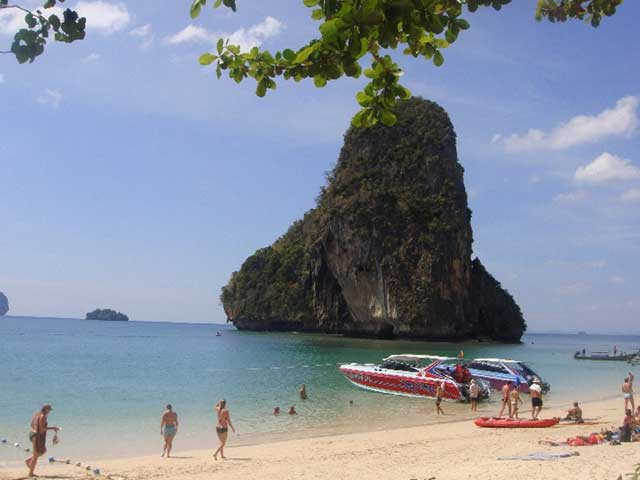 It is in every traveller's list as it is the most popular beach area in Thailand. Just accessible by boat, Railay beach serves you a calm and superb world. You will find gorgeous white sand, high limestone cliffs, caves and a hidden lagoon. Railay offers you a lazy day, adventure excursions, and relaxing evenings.
Koh Poda :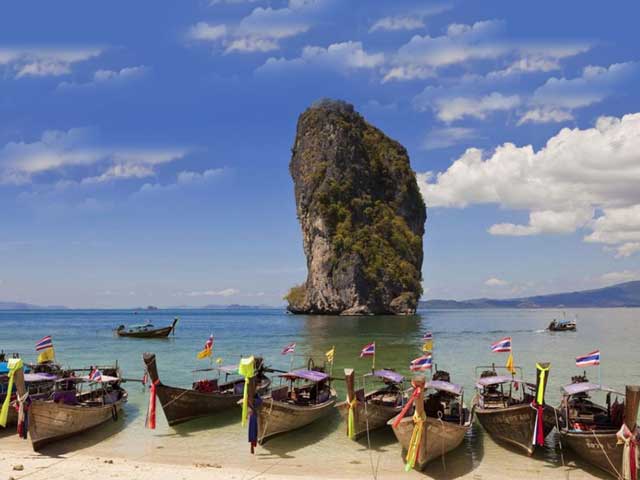 8 km away from Ao Nang, the Island is a home of many palm trees and white sands. The Island offers you a variety of sea life and adventurous sports like snorkelling. This is the popular choice of snorkelers and trippers, but strangely, it is not much crowded. It can be visited all year around, only not in monsoon.
Krabi Crystal lagoon :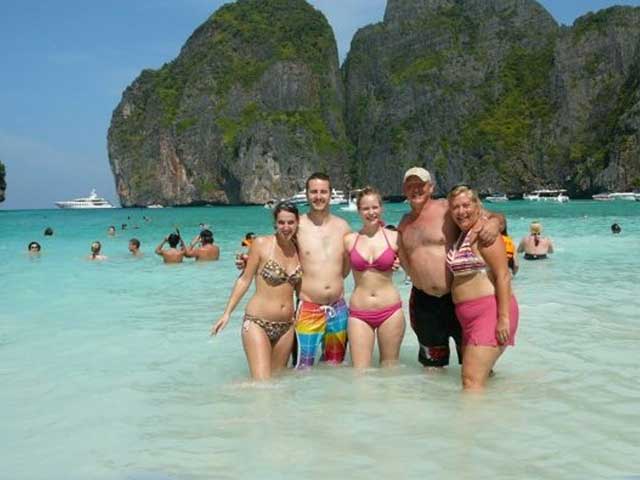 The lagoon has best scenic view and romantic atmosphere where a couple can relax and enjoy the serenity. It is a must-see area of superb natural beauty in Lowland forest. The trek is the perfect way to spot rare animals and plant species containing the Pitta Gurney Bird. The forest is filled with old trees standing up to the sky.
Krabi Tiger Cave :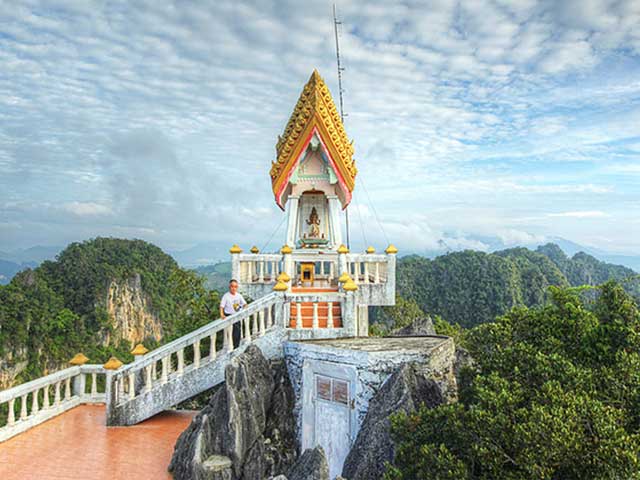 A trip to Tiger Cave Temple will bring you a spiritual experience in natural backdrops. Found near to Krabi town, this is the finest natural spot and worth a visit. The temple here is made in the middle of the forest and a home to monks who lives and worship. The temple contains an interesting icons and relics but the real magnetism here is "Buddha's footprint".
Phi Phi Island :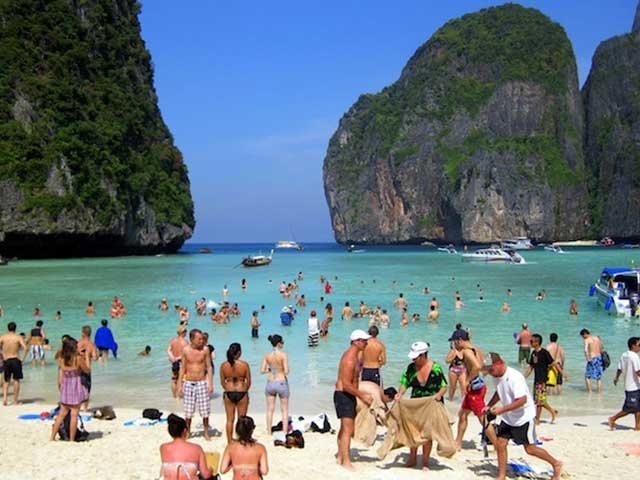 Located south-west of Krabi coastline, this stunning Island is considered as marine national park and one of the most important itineraries of Krabi Thailand Honeymoon Package. Caves, cliffs, gardens, and small rocky coves are some features of the Island. It is also best for diving and snorkelling. Join other couples to visit the Phi Phi Leh.
Koh Lanta :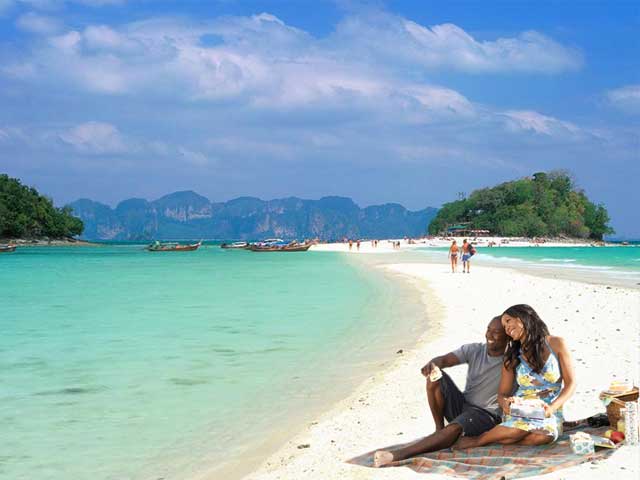 The Island is situated at 70 km away from the Krabi city and offers you amazing scenic view. If you are looking for complete serenity and quite away from the busy travel areas and comforts then move here. Mountains, green forest, sand beaches, beautiful coral reefs, clear water and usual way of life, make it a pleasant move away from current life.
Krabi in Thailand offers you a relaxing time to enjoy with your partner in the midst of natural wonders. Apart from the above attractions, couples can indulge themselves in shopping as the city offers a variety of crafts, handlooms, and stone-made products that can be a nice buy. Must try its traditional dresses, you will feel local.