Bangkok, presenting the new ways of tourism in Thailand, has been up to speed with contemporary time, the grandeur and glory of its illustration. However past still prevails in some of the best and dazzling temples, spectacular palaces, world-famous floating market and colorful Chinatown. They are known for their amazing past. During your holidays in Bangkok, you will have plenty of options to do and enjoy the best time. Some of the fascinated destinations to see during your tour to Bangkok include:
Grand Palace & Wat Prakeaw in Old City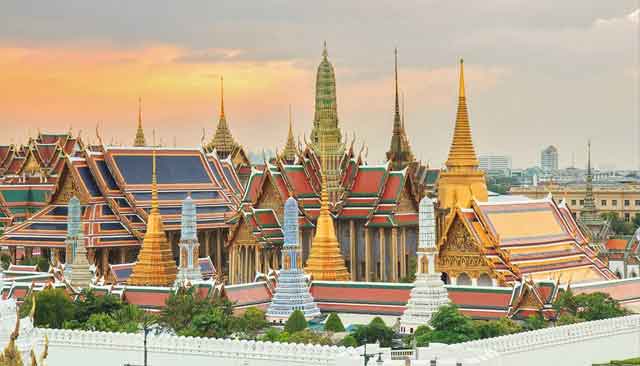 The Grand Palace and Wat Prakaew is a must see destination in the old city built in 1782. It has been a home of Thai Kings and the Royal Court that continues to have visitors in awe with its beautiful architecture and intricate details. The Emerald Buddha, the sacred Buddha image meticulously carved from a single block of Emerald is to keep you busy.
Wat Arun or the Temple of Dawn at Riverside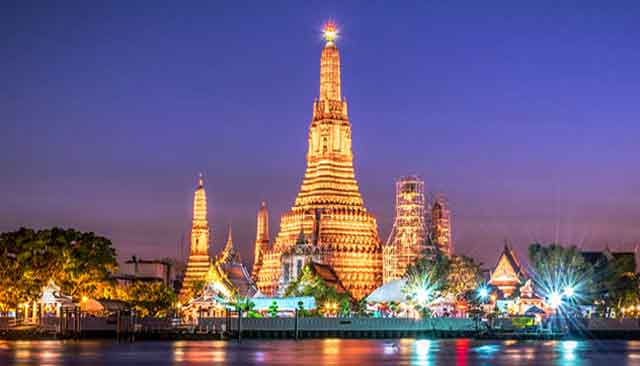 Don't miss the chance of exploring this attraction during your holidays in Bangkok. Impressive silhouette of Wat Arun's towering spires is one of the most recognized in Southeast Asia developed in ancient Khmer Style. This amazing attraction has also has a significant history.
Floating Market, Damnoen Saduak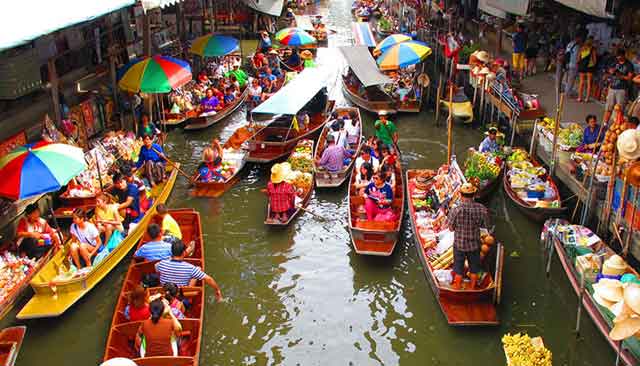 Being one of the must see destinations, floating market at Damnoen Saduak is known for offering an authentic experience despite its increasingly touristy atmosphere. Here, you will see dozens of wooden row boats floating by each laden to the brim with farm-fresh fruits, vegetables or flowers. This floating market will surprise you.
Chinatown (Yaowarat), Chinatown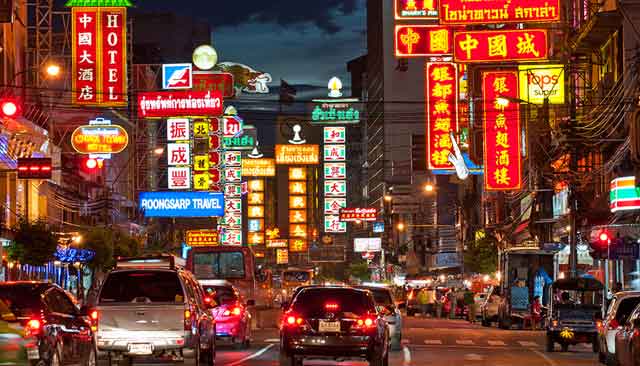 A colorful, exotic and pleasingly chaotic area packed with market stalls and probably the highest concentration of gold shops in the city, Chinatown is a must see destination where you will witness the grand success during festivities like Chinese New Year and Vegetarian Festival, they dynamism and spirit of celebration spreads across town like wildlife.
[Get attractive Bangkok Tour Packages starting only @ Rs. 31,999]
Wat Pho, Old City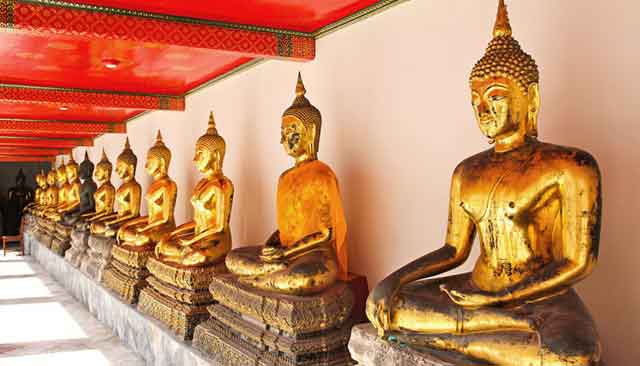 Wat Pho is famous for gigantic reclining Buddha and traditional Thai Massage. Here, you will also see the amazing collection of murals, inscription and sculptures driving into various subjects from warfare to astronomy to archaeology. Large temple complex is known for containing landscaped garden with stone sculptures delving into different subjects.
Chao Phraya River & Waterways, Riverside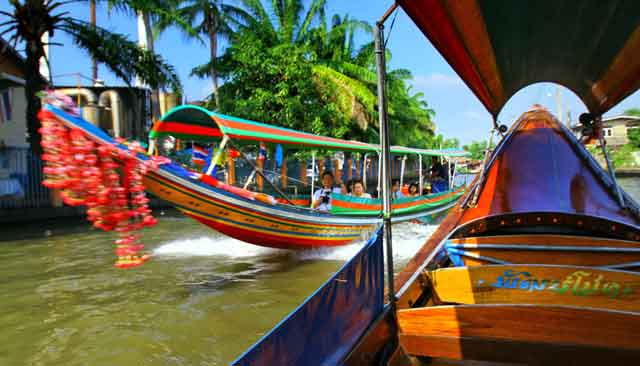 Don't miss the chance of exploring this wonderful place as riverside reflects a constantly changing scene day and night. Here, you will see water taxis and heavily laden rice barges chugging upstream, set against a backdrop of glittering temples and luxury hotels. Chao Phyraya River and Waterways are home to some of the oldest settlements in Bangkok, particularly Bangkok Noi and its Charming Ambiences of Stilt house neighboring the complex waterways.
Chatuchak Weekend Market, Chatuchak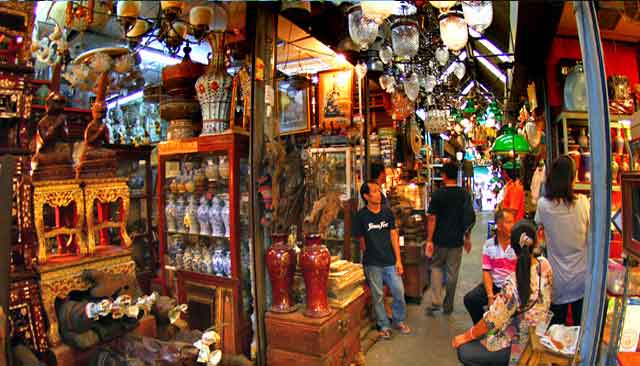 It was once very popular among wholesalers and traders, Chatuchak Weekend Market has become a must to see destination known for its sheer size and diverse collection of merchandise that will bring any seasoned shoppers to their knees. Here, you will see more than 8000 market stalls that are fulfilling the requirement of more than 200000 people during weekend.
Khao San Road, Old City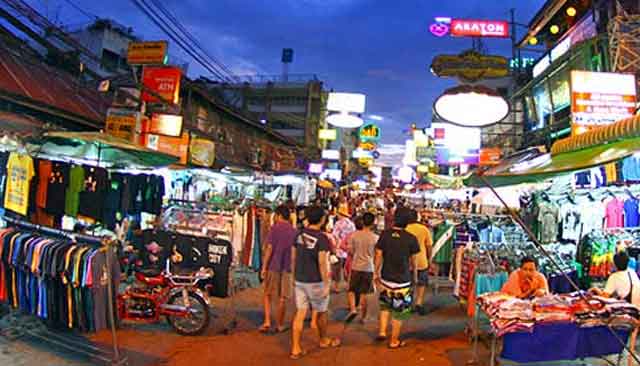 It is a place where you can see the real lifestyle of Thailand. Khao San Road in Old City is famous from sleek clubs playing sophisticated sounds, eclectic market stalls, converted VW cocktail bars, foods tamed to suit the Western Palate.
Soi Cowboy, Sukhumvit (Asoke)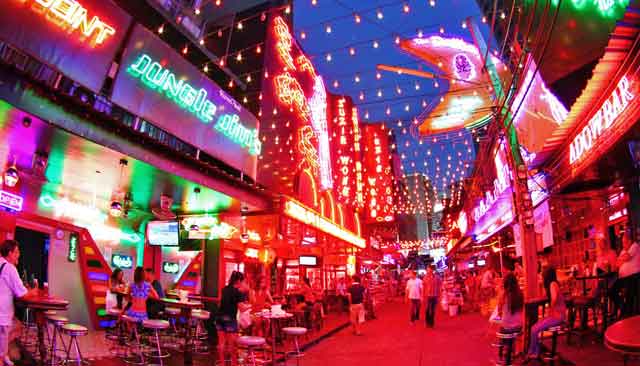 So Cowboys, named after the cowboy hat wearing African-American who opened the first bar here in the early 1970s, is a red light district that has a more laid back, carnival like feel. Here, flashing neon lights up a colourful streetscape mainly of middle-aged expats, Japanese and western tourists. Not to mention lots of sex girls with cries of Hellooa, welcome and other attractive words.
Jim Thompson's House, Siam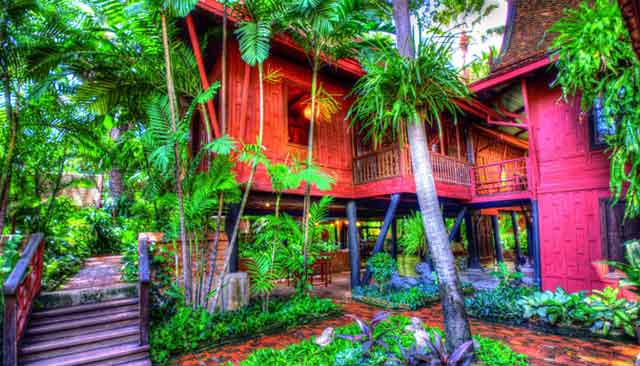 Here is a place to know about the dying art, and revival of Thai silk. It is a must see destination for you to enjoy during your holidays here.
There are numerous other wonderful destinations that you will see during your holidays in Bangkok. These tourist places will keep you busy for more time during your honeymoon or as  sole tourist.
If You have any query related to Thailand Tour, you can send me through the query from or you can call us at Toll Free No. 18005322200 or mail us at tours@arvholidays.com.